Principal's Welcome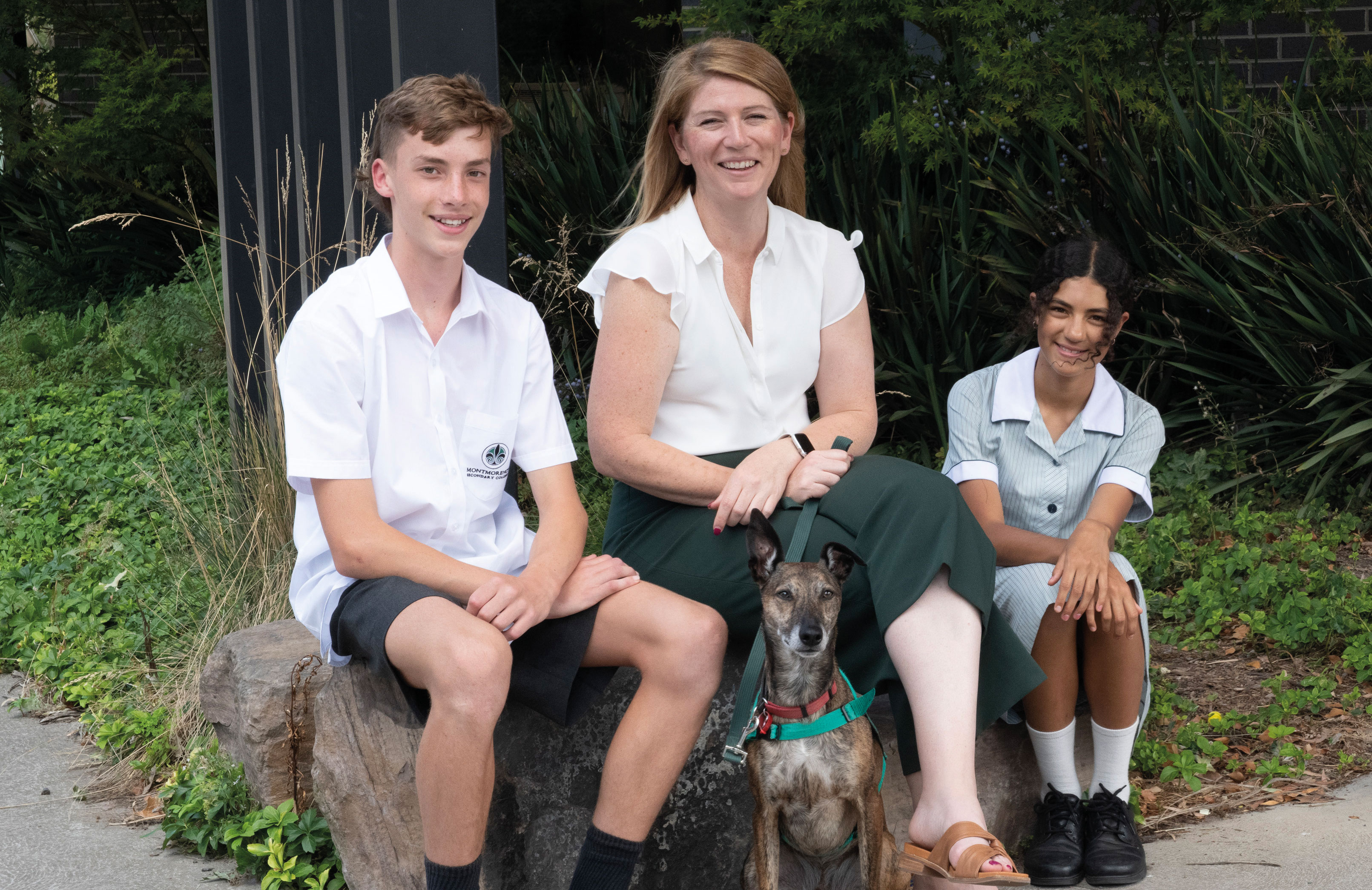 Welcome to Montmorency Secondary College where every students educational journey is reflected in our school motto, Pride in Achievement. Our core values of achievement, courage, trust, friendship, happiness and teamwork are proudly displayed in every aspect of this journey. Every student is warmly welcomed and offered the opportunity to experience success and to reach their full potential in a learning environment that promotes academic excellence and a sense of community, as well as a social conscience and mutual respect for all individuals. 
Our College values and encourages trusting and positive relationships between students, their teachers, families, and staff. The foundation for this is a stimulating and engaging curriculum that caters to all students' needs and pursuits and engenders in them a love of lifelong learning and a positive work ethic. 
The College is organised into three sub-schools (Junior, Middle and Senior Schools).  It has a strong, well-developed Pastoral Care program focused on supporting students at each year level to maximise their learning opportunities and take advantage of the many programs that the College provides. We offer a Core/Elective structure from Years 8-10 and extensive VCE and VET acceleration options for Years 10-12 to encourage students to take ownership of their studies and extend their talents. Year 7 focuses on supporting our students to experience a smooth transition into secondary school. 
Every year we are incredibly proud of our graduating VCE and VET students, who have been outstanding role models to our younger students, both in achievement and behaviour. Our College community projects a strong, enthusiastic and positively focused culture that has seen our students' academic results grow and excel in our region. Our ongoing commitment to teaching and our impressive VCE results have made us a school of choice in the area. 
Situated in the picturesque parklands by the Plenty River, the College offers first-class facilities, including a 400-seat auditorium, a significant new basketball stadium complex, which incorporates three Olympic-standard basketball courts and two standard basketball courts, two high-quality kitchens for Food Studies, a tailor-made Materials Technology Centre (for Wood and Metal Classes), and fully networked ICT facilities throughout. Our facilities include purpose-built Labs for each science domain of Biology, Chemistry and Physics, where students use modern facilities for science investigations and deeper learning. Our general classrooms are bright, spacious and beautifully appointed with state-of-the-art technology to support teaching and learning. The College shares neighbouring sports ovals and athletics track with the local community.
We look forward to your long-standing association with our College and assure you that our dedicated staff will provide outstanding educational opportunities and outcomes for your child.